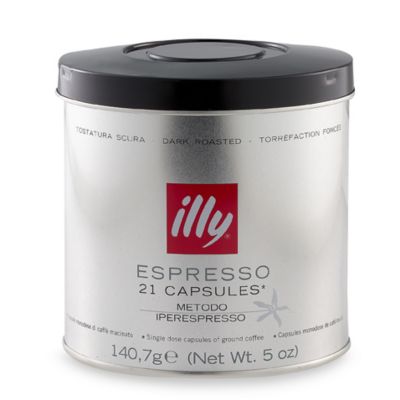 illy® caffe iperEspresso 21-Pack Capsules in Dark Roast
Each capsule contains approximately seven grams of perfectly roasted, expertly ground and tamped 100% sustainably grown Arabica coffee.
iperEspresso capsules are designed for use with Francis Francis X1 and X7 iperEspresso machines, as well as the Gaggia for illy iperEspresso machine.
Tin contains 21 servings.
SKU # 15989386
Related Searches
Similar Products