MistyMate Cool Patio 10-Foot System
This high-quality, pre-assembled system comes complete with 6 exclusive micro-mist nozzles within a 10-foot span that deliver a continuous stream of ultra-fine mist, cooling the ambient temperature up to 30°F.
Once the mist touches the skin, it flash-evaporates on contact ensuring a mild climate in even the hottest environments.
System includes 1/2" UV-resistant nylon braded hose, 10-ft. supply line (preassembled to the mist line), six MicroMist Technology misting nozzles, six plastic nozzle fittings, and 12 mounting brackets.
Cannot be used in conjunction with a booster pump.
For standard household water pressure only.
Imported.
SKU # 16712728
Related Searches:
Similar Products: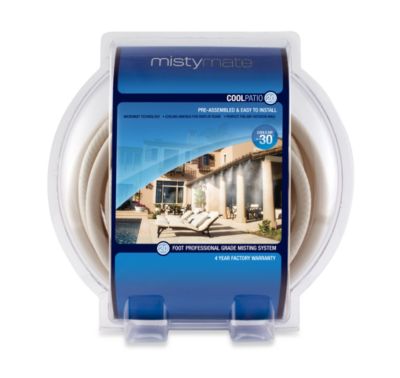 MistyMate Cool Patio 20-Foot System
Price:
$29.99
Brand:
Misty Mate
Upgrade your outdoors with the power of mist. The professional grade Cool Patio 20 home misting system provides a cool environment from the heat for your favorite outdoor areas.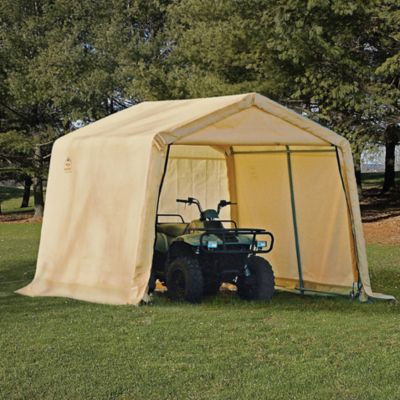 ShelterLogic® 10-Foot x 10-Foot x 8-Foot Shed-in-a-Box® in Tan
Price:
$239.99
Brand:
shelter logic
Categories:
Seasonal > Patio Umbrellas & Shade > Gazebos & Canopies
The Shed-in-a-Box® is designed for easy set up, portability and value. It's an efficient and affordable way to store motorcycles, ATVs, lawn tractors, snowmobiles and other bulk storage.