Pioneer Pet Stainless Steel Drinking Fountain with Charcoal Filter
Pets find moving water naturally appealing because it instinctually signifies "clean" drinking water to them and because of that, they will naturally drink more water.
Designed using a high-grade, attractive stainless-steel, this pet fountain is extremely durable, easy to clean, and will blend perfectly into your kitchen decor; dishwasher safe, too.
Up to 60-ounce capacity.
Includes one replaceable charcoal filter that further purifies and cleans the water.
UL listed.
1-year warranty.
Imported.
SKU # 18708540
Pioneer Pet Stainless Steel Drinking Fountain with Charcoal Filter
4
4
Drinking fountain
This is just what my kitty ordered! No more getting up to turn on the faucet! Yeah!
September 12, 2014
Great Product!
The fountain was a little trouble getting the pump in position inside the filter and it had to be disassembled numerous times before the pump speed was set to the correct position.
March 12, 2014
This was just what we needed but!
Got it ready for our cat the day we received it. Followed directions in putting together and waited the 1-2 minutes for pump to start. Waited another 5-10 minutes with no results. Had to return and am waiting for a replacement.
March 3, 2014
Too soon to tell . . . ask me again in a month
Just got this last week. It's quiet although I did have to put it on a placemat so that I didn't hear any vibrations from it moving on the tile floor. I am not sure if the cats are drinking as much as they have in the past, but clean up looks like it will be a breeze.
January 13, 2014
Related Searches:
Similar Products: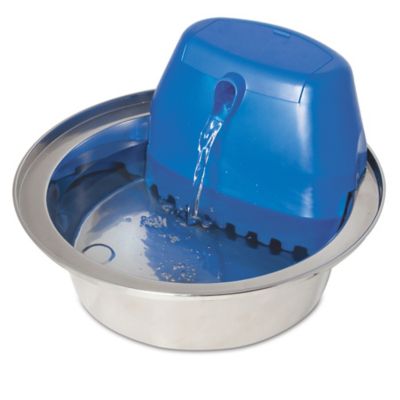 Aqua Stream™ Stainless Steel Pet Fountain
Price:
$49.99
Categories:
A great way to get your pet to drink more, the Aqua Stream Stainless Steel Pet Fountain features a patented free-falling water aeration system and a charcoal filter to remove bad tastes and odors from water placed in the included stainless steel bowl.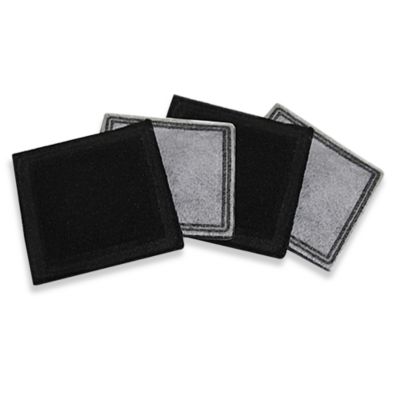 Aqua Cube™ 4-Pack Fountain Replacement Charcoal Filters
Price:
$4.99
Brand:
Aqua Cube
The Aqua Cube™ Fountain continuously circulates and filters your pet's water, keeping it fresh and more appealing to drink.
Pioneer Pet Stainless Steel Drinking Fountain Replacement Filter
Price:
$6.99
Brand:
SmartCat
Maintain giving your pets fresh and clean drinking water with replacement filters for the Pioneer Pet Stainless Steel or Ceramic Drinking Foutain. Cleans and purifies water using activated charcoal.