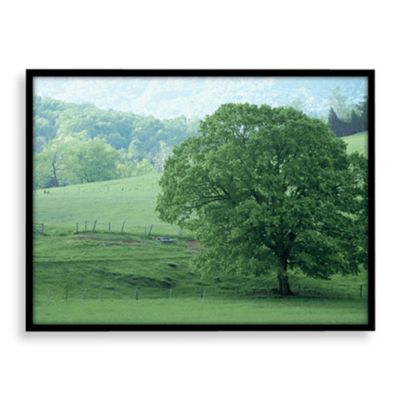 Change of Seasons Visual Wall Art in 3D
The three-dimensional view of this engaging meadow changes seasons as you change angles so you may experience the beauty of snow-capped trees, fall foiliage and the bloom of spring and the warmth of summer all year long.
Framed in black.
Measures 22" W x 18" L.
SKU # 16250384
Change of Seasons Visual Wall Art in 3D" No Spoken Words"
Change of Seasons Visual Wall Art in 3D
15
16
love it
just love this picture. it is a very neat picture of the changing of the season picture. wish it had a little better frame, but for the price it is very nice.
May 12, 2014
Get lots of compliments on this one!
I love this picture, it's relaxing to look at - no matter what season you are viewing. Everyone says how much they like it when they come to my house.
April 29, 2014
Beautiful PIcture
I love this picture. I have it hanging over my mantel and love walking by it to see the seasons change, so cool and pretty to look at.
January 3, 2014
Not what I expected
My younger daughter really wanted to get this for her sister who is an art teacher. Such a cool picture but the frame is flimsy. It was packed in a flimsy box so sure enough, the frame was broken - two pieces actually broke off. Younger daughter was very upset. Big sister was very good about it. Just too cheaply made for the price.
December 30, 2013
Unique!
My husband fell in love with this at our local store, waited for a 20% coupon and went back to buy it. He hung it in the Man Cave. Looks great and gets a lot of attention.
August 20, 2013
BEAUTIFUL BEAUTIFUL BEAUTIFUL
My neighbor has this picture and I asked her where she got it. She told me BB&B about 2 years ago. I had to have one. So I searched online and found it. It has the summer, fall, and winter seasons in 3D. It is absolutely beautiful . No one can go wrong with this picture. It would make a great shower or wedding gift. I know I will enjoy it for many years to come !
May 15, 2013
Change of seasons tree.
I LOVE this picture. It took me awhile to decide to buy it and I am so o o o o glad I did.Looks expensive but wasn't and everytime I walk by it- I have to smile.
February 28, 2013
Eye catching
I purchased this from the local store and I am very happy with the purchase. Everyone that sees it wants to know where I bought it. Every time I pass the picture I slow down to look at the changing scenes. My only complaint is the cheap looking frame which I plan to upgrade in the future.
February 6, 2013
Related Searches: