VMV Hypoallergenics Spring Fresh Oil-Free Nourisher for Oily Skin
This clever hydrator provides more intensive moisturization where skin needs it most; will not add shine or clog pores.
With virgin coconut oil for unmatched moisturization (its fatty acids are native to skin), skin-softening glycerin and acne-fighting, coconut-derived monolaurin.
SPF 15.
Imported.
SKU # 40617336
Related Searches:
Similar Products:
VMV Hypoallergenics Spring Cleaning Facial Wash for Oily Skin
This facial washing cream provides a light, fresh, purifying clean for irritated or over-medicated oily skin. It gently washes away grease, excess oil, dirt, and other pore-cloggers to leave skin fresh, healthy, and refreshingly hydrated.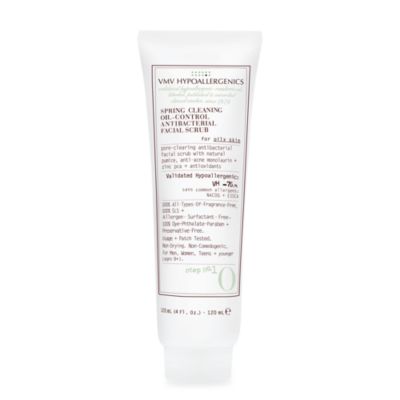 VMV Hypoallergenics Spring Cleaning Anti-Bacterial Scrub for Oily Skin
Pore-clearing antibacterial facial scrub with natural pumice, zinc PCA and monolaurin for oily skin. Natural pumice grains and oil-curbing ingredients help dislodge pore cloggers.
VMV Hypoallergenics SuperSkin Care Starter Kit for Oily Skin
This tiny parcel of take-anywhere care is formulated to reduce shine, keep pores unclogged and treat and prevent acne.