Brookstone® Automatic Wine Preserver
Preserver automatically pumps air out of an opened bottle of wine to help prevent oxidation, which can degrade flavor and bouquet.
Simply insert into an opened bottle, secure, and the vacuum automatically removes all excess air to help keep your wine fresher between glasses.
The built-in thermometer monitors wine temperature to help you serve it at the correct temperature.
Measures and displays temperature in Celsius or Fahrenheit and shows the number of days bottle has been open on an easy-to-read backlit LCD readout.
It displays the date when you last opened the bottle.
Preserver fits most 750mL bottles, with a low-profile design that fits easily in a fridge and in or under a cabinet.
Requires 2 AAA batteries (not included).
1 year warranty.
Imported.
SKU # 40553825
Brookstone® Automatic Wine Preserver
This is the Brookstone Automatic Wine Preserver…from Bed Bath & Beyond.
Keep your wine fresher longer with this easy to use wine preserver. After you've opened your favorite bottle of wine…Simply attached the wine preserver and it will automatically vacuum out the air inside the bottle resulting in wine that will remain fresher between glasses.
A digital read-out displays the temperature of the wine and tells you the number of days the bottle has been open as well as when the bottle was last opened.
Savor your wine longer and at the right temperature with the Brookstone Automatic Wine Preserver…available at a Bed Bath & Beyond near you.
Brookstone® Automatic Wine Preserver
4
4
Love it but batteries die fast
I love my new Brookstone® Automatic Wine Preserver. It does everything in the description. I had a great bottle of red wine and it preserved it for over a week! The only setback is that it drains the battery quickly so my new batteries only last for the one bottle and now I need new batteries but who knows the battery could have been drain from operator error too. :)
September 29, 2014
Automatic Wine Preserver
Although we seldom have partially empty bottles! I've had this for several weeks now and it does a good job of preserving a partially filled bottle of wine. I've been pleased with the results. However it does use batteries fairly quickly. Great gift.
January 22, 2014
so far so good
I got this as a gift and so far it has been excellent. Used it a few times, and keeps wine fresh far longer than I ever expected. It is a battery eater however. Product does what it says it does. Hope it lasts because that is the only negative I have read.
November 27, 2013
rip off
This product worked once. Very disappointing coming from a store that's supposed to be upscale. Do not buy.
April 13, 2013
Related Searches:
Similar Products: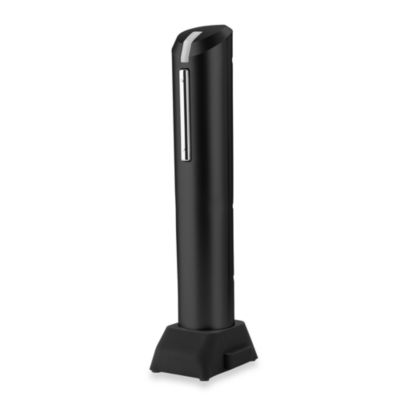 Brookstone® Automatic Wine Opener
Price:
$19.99
Brand:
Brookstone
Categories:
Holiday & Gifts > Gifts by Price > Gifts under $25
Brookstone® Automatic Wine Opener allows one-touch operation that easily removes wine corks. Works with natural and synthetic corks.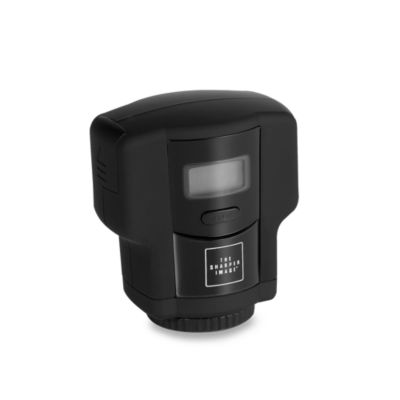 The Sharper Image® Automatic Wine Vacuum Seal
Price:
$29.99
Brand:
Sharper Image
Categories:
Dining > Bar & Wine > Wine Accessories
This compact wine vacuum effortlessly keeps unfinished bottles of wine fresh while preserving the original taste, aroma, and color. Simply place on the bottle and seal.
Also check out:
$29.99

$19.99

Clearance!

(2 Reviews)

$12.99

$9.99

Clearance!

(9 Reviews)

$19.99

$9.99

Clearance!

(1 Review)

$5.39

$3.99

Clearance!

Exclusively Ours

(4 Reviews)

$14.99

$9.99

Clearance!

(22 Reviews)

$19.99

$9.99

Clearance!

(10 Reviews)

$5.99

$5.59

Clearance!

(8 Reviews)
$24.99

$14.99

Clearance!

(2 Reviews)

$1.39

$0.99

Clearance!

(6 Reviews)

$10.99

$5.49

Clearance!

(7 Reviews)

$1.39

$0.99

Clearance!

(8 Reviews)

$5.39

$3.99

Clearance!

Exclusively Ours

(1 Review)

$19.99

$9.99

Clearance!

(1 Review)

$1.39

$0.99

Clearance!

(9 Reviews)

$1.99

$0.99

Clearance!

(25 Reviews)

$29.99

$19.99

Clearance!

Exclusively Ours

(1 Review)
$19.99

Excluded from Pack and Hold