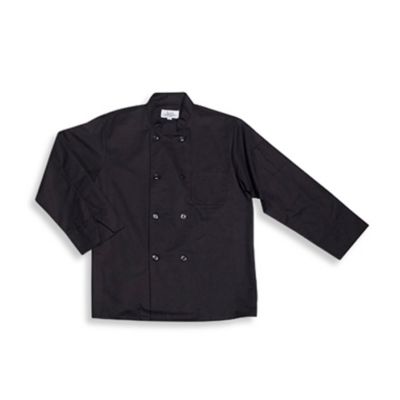 Chef's Large Jacket in Black
55% cotton/45% polyester.
Machine wash.
Imported.
SKU # 17105051
Chef's Jacket
My grandson is taking culinary classes in high school and they share chef jackets. He loved the black chef jacket, it fit perfectly. He's a typical high school young man, tall and thin, and the length of the sleeves and the jacket was perfect. I would recommend this jacket to a friend.
January 3, 2014
Related Searches:
Similar Products: