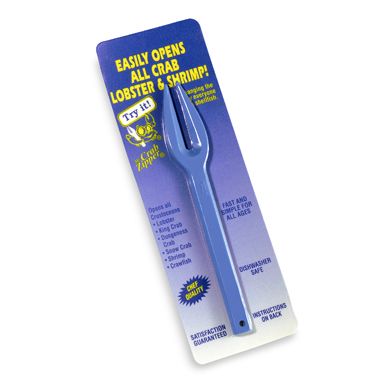 Crab Zipper
Crab Zipper has fast, simple and safe crustacean-zipping action.
Heavy-duty plastic.
Dishwasher safe.
SKU # 13876428
Cuts through crab shells great
I loved this utensil when we first got it! It works great! Unfortunately, the blue paint very quickly started flaking off and blue flakes of paint were left falling into our food. We threw them out immediately.
February 13, 2014
Related Searches:
Similar Products: