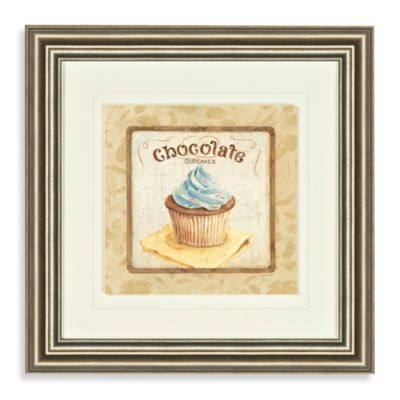 Chocolate Cupcake Wall Art
Matted cupcake wall art is set in a champagne colored frame
Measures 15" L x 15" W
SKU # 16904953
Chocolate Cupcake Wall Art
2
2
Perfect for my kitchen
This is perfect kitchen art for a chocoholic like me. Good quality item for the price.
August 11, 2014
4 pictures - 3 frame designs - 2 sizes - 1 problem
I purchased all 4 cupcake pictures---they arrived with 3 different frames (same color just different framing). 3 frames measured 15" x 15"; 1 frame measured 15 1/2" x 15 1/2" (very noticeable if trying to hang pictures side by side). The pictures are beautiful but if you think you're ordering 4 pictures with identical frames and identical measurements, you aren't. I would recommend these pictures but only with the caveat that they aren't framed uniformly. P.S. I ordered a second set to see if the first had been an error; the second set was the same.
June 18, 2012
Related Searches:
Similar Products: