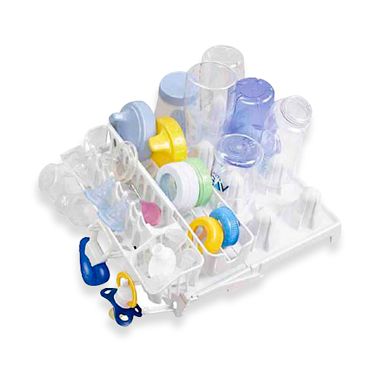 Complete Drying Station by Prince Lionheart®
Explore it:
Molded with an anti-microbial additive to inhibit the growth of microorganisms on the unit.
Slanted design allows for thorough drying without puddles of water that can be a breeding ground for bacteria!
This is the one and only drying organizer you will need, from Infant to Toddler!
Measures approximately 3 3/4" H x 12" W x 12" D.
SKU # 14857133
Related Searches:
Similar Products:
Also check out:
$9.99

Exclusively Ours

(7 Reviews)

$10.99

Free Standard Shipping

(1 Review)

$31.99

Free Standard Shipping

(47 Reviews)
$2.79

Free Standard Shipping

$3.49

Free Standard Shipping

(10 Reviews)

$3.79

Free Standard Shipping

(7 Reviews)

$4.29

Free Standard Shipping

$3.29

Free Standard Shipping

(10 Reviews)

$19.99

Free Standard Shipping

(1 Review)

$24.99

Free Standard Shipping

(13 Reviews)

$2.99

Free Standard Shipping