Paws Life™ Dog Potty for Small Dogs
Innovative 4-tier system provides a designated indoor potty area that separates and absorbs liquid pet waste for superior odor control that lasts for up to a week.
4-tier system consists of a faux grass upper layer that allows liquids to pass through; snap and lock grid that holds disposable potty pad in place; disposable potty pad (sold separately) that locks in liquid and controls odor; and a protective plastic tray that contains leaks and protects flooring.
Dimensions: 17" x 27".
Suitable for use by small dogs weighing up to 15 lbs.
Can also be used outdoors.
Imported.
SKU # 41102343
Related Searches:
Similar Products: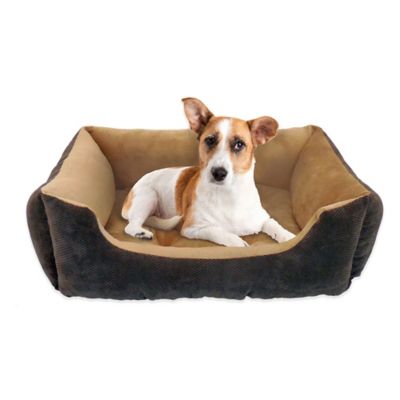 Paws Life™ 24-Inch x 20-Inch Lounger Pet Bed in Chocolate
Price:
$14.99
Brand:
paws life
Categories:
Perfect for small and medium breed dogs, the Lounger Pet Bed from Paws Life features a super-soft interior wall and cushion fabric lining, tufted cushioning, woven fabric, plus fiber fill in the walls and bed bottom to keep your pet warm, cozy and comfy.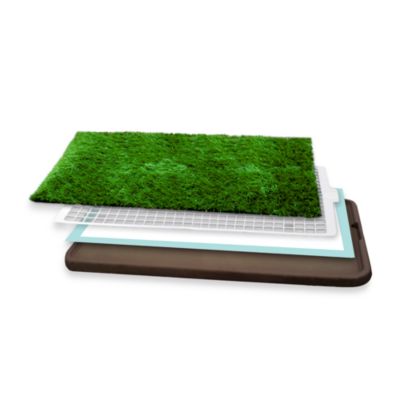 Paws Life™ 36-Count Disposable Dog Potty Pads for Small Dogs
Price:
$15.99
Brand:
paws life
These disposable dog potty pads are designed for use with the Paws Life™ Dog Potty 4-tier system. Perfect for house-breaking new puppies and training dogs to relieve themselves only in a designated area while indoors.