Bio-Medical Research Facial Toner Replacement GelPads
A convenient applicator properly positions the GelPads on either side of the face in order to target the specific facial nerves that control facial expression muscles.
Equipped with a variable control for adjusting the intensity to suit individual user needs.
Features 3 built-in programs, 0-20 minute treatment options and a rechargeable headset with a hand-held controller.
Also includes 12 sets of GelPads and a charger unit.
Imported.
Additional GelPads available and sold separately.
SKU # 41507193
Related Searches:
Similar Products: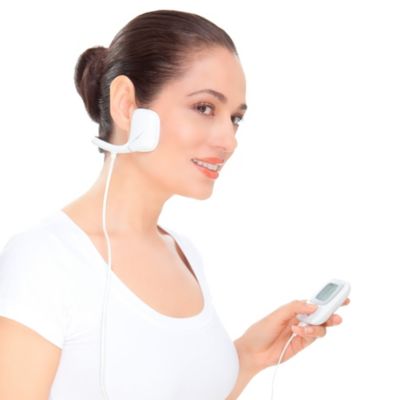 Bio-Medical Research Facial Toner
Price:
$199.99
Brand:
Slendertone
Use this Facial Toner for 20 minutes a day to rejuvenate the natural beauty and youthfulness of your face. The BMR Facial Toner uses gentle stimulation on the muscles in your face safely and comfortably.