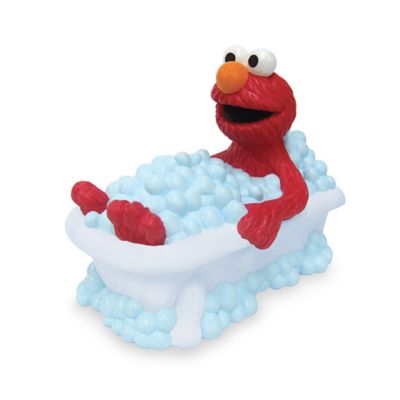 Ginsey Elmo Faucet Cover
The water flows out of the bottom of the guard.
Easy to install.
SKU # 15118547
Ginsey Elmo Faucet Cover
5
5
Good product, but bad for my faucet
My shower faucet has the shower switch on top of it. When using the cover I can't get to the switch to lift it up for the shower. Neither can I remove the cover! I tried to pry off the cover, but being that the shower switch is on top of the faucet, it gets stuck. Will probably end up cutting it to remove it.
June 12, 2014
Very cute and doesn't come off
I think this is a good product. It slides easily on and off and my 11 month old can't pull it off. It does not have an opening on top if you have a pull top for the shower, but my child's safety comes first and it's easy to pull on and off.
January 17, 2013
good with flaws
We got this cover and it fits the faucet well and our little one isn't able to pull it off. It's made of a firmer plastic and has held up for a while now, no issues with mildew or hard water stains. The only flaw is that if you are putting this over your faucet that had the pull knob to turn the over head shower on, there is no place for that on the cover. My husband had a take a razor and cut a hole in the top of the cover so we could pull the knob up and shower.
January 26, 2012
Daughter likes it
I bought this after my daughter had a near head-hit on the spout. I love hearing her try to say 'Elmo' and 'bubble'. We have a separate knob for turning the shower-head on, so that wasn't an issue for us. Ours actually doesn't fit very tightly to where we wouldn't be able to pull it off if we had to. We keep it on all the time though.
October 28, 2010
Cute not functional
Adorable and my daughter loves him...but there is no hole on top to be able to turn the water from faucet to showerhead. I figured I would be able to remove Elmo when the adults wanted a shower, but the fit is so snug that I had trouble removing it! Would work for someone that doesn't have the switch on the faucet.
March 25, 2010
Related Searches:
Similar Products:
Ginsey Dora The Explorer Faucet Cover
Price:
$9.99
Brand:
Ginsey
Categories:
Baby & Kids > Bath & Potty > Bath Accessories
These easy to install guards add fun to bath time while providing protection. The cover fits easily over most standard bath tub faucets to guard against little bumps and bruises in the tub.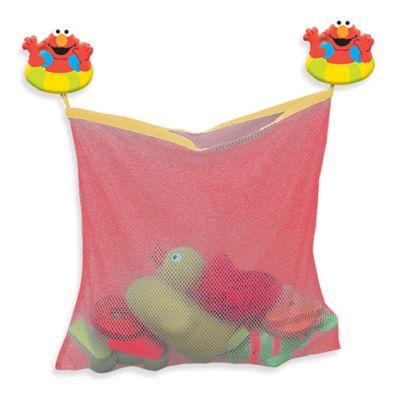 Ginsey Elmo Toy Organizer
Price:
$6.99
Brand:
Ginsey
Categories:
Baby & Kids > Bath & Potty > Bath Accessories
This playful pocket is the perfect place to store all your child's favorite bath toys. Suction cups, covered by fun favorite characters, easily attach to your tile wall.