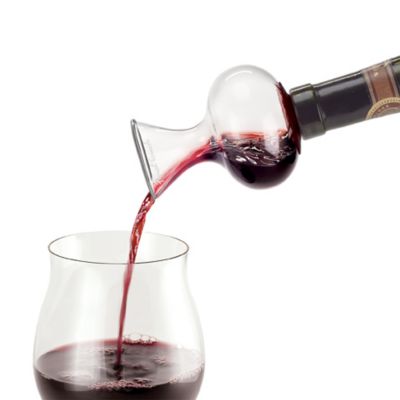 Final Touch® Wine Scent and Flavor Enhancer/Aerator
Similar Items
The item you viewed above is out of stock. We also suggest:
Slowly pour wine into your glass, exposing it to air inside the aerator and creating up to twice as much scent and flavor.
Made of blown glass, it includes a black wooden drying stand and a matching glass stopper for use on the aerator or on a wine bottle.
SKU # 16331473
Related Searches