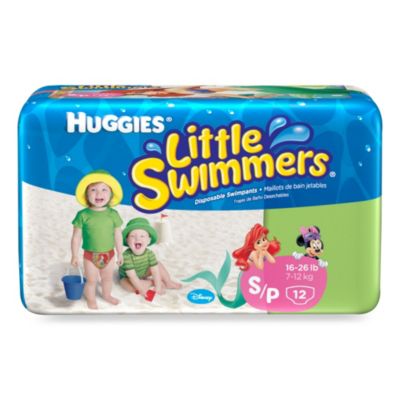 Huggies® Little Swimmers Small Disposable Swimpants (12 Count)
Your little one will love the Disney® character designs, too.
SKU # 15036737
Huggies® Little Swimmers Small Disposable Swimpants (12 Count)
7
7
love these little swim diapers
i love these swim diapers. they are cute and they are the only ones that don't fall apart when swimming. they are decently priced and available in most stores which is nice also.
December 26, 2013
Huggies lil swimmers are great for my little boy since he loves to be in the water. they hug him so well and do not rise or slide off when he gets out of the pool
December 18, 2012
Easy to use
These work very well! They are easy to get on & off. My only complaint would b that i wish u could buy smaller packages of them. We never use the whole pack of diapers before our kids were potty trained
October 21, 2012
swimming with no worries
these hold up great while chasing baby in and out of the water
April 22, 2012
Best Swimmers!
My daughter was only three months old, when we bought the smallest size there was for these swimmers, and they fit good, sure they weren't perfect, but they fit good enough to hold her potty in! Especially that newborn stuff! GROSS! That was two summers ago, now this past summer she was fifteen months and she LOVED them! She had them on just about every other day as where we lived had a pool, for bath time she would even try to put them on! So sure, once or twice I'd let her. She loves the pool and the Dora swimmers! Thanks Huggies for a great product!(:
November 7, 2011
Couldn't swim without them
I'm very glad that I got these. I wanted to swim with my toddler but couldn't with a regular diaper or without one. Worked very well.
July 23, 2011
Related Searches:
Similar Products: