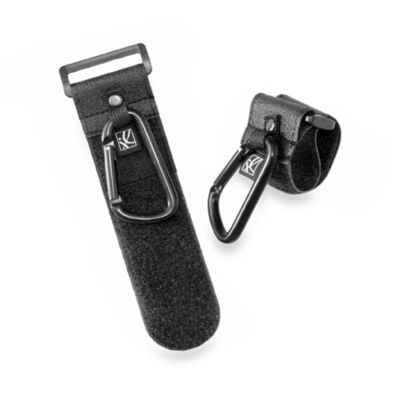 J.L. Childress Clip 'n Carry Stroller Hooks (Set of 2)
The Clip 'N Carry's innovative design and non-slip Velcro strap allows for the Clip 'N Carry to attach to ANY stroller bar - horizontal, diagonal or vertical.
It can even be used on umbrella strollers.
The heavy-duty carabiner clips have been tested for strength to ensure durability.
The spring-lock hook is fully closed which discourages theft, keeps your bag securely attached and won't get caught on clothing.
Using 2 hooks allows for safer cargo distribution to avoid tipping.
Packaged in a 2-pack.
SKU # 17028642
Related Searches
Similar Products