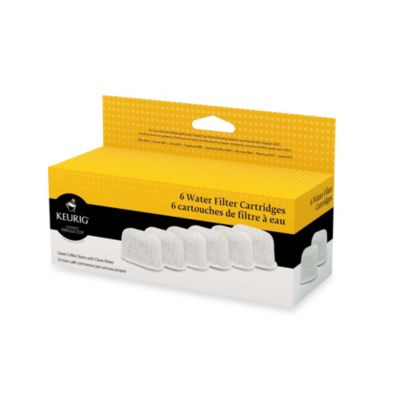 Keurig® Water Filters for the Gourmet Single Cup Home Brewing System (Set of 6)
Keurig® Water Filters for the Gourmet Single Cup Home Brewing System (Set of 6)No Spoken Words
Keurig® Water Filters for the Gourmet Single Cup Home Brewing System (Set of 6)
6
12
Great Purchase
I am so glad that I purchased this item and would hoghly recommend it to everyone.
October 15, 2014
Good value
Great price on filter pack, I change every 60 days,
July 13, 2013
Keurig Filters
They filter the water for the system. I got them b/c it calls for it.
June 27, 2013
helps keep my Keurig running right
I don't use bottled water for my coffee and the tap water is hard on the Keurigs so I install one of these every 2 months!
September 14, 2012
It's great! i can use regular tap water and it filters it for me. Yeah!!
August 18, 2012
most useful purchase
delighted I purchased them for me and my family. also delighted they came in a large amount so I don't have to purchase them so often
January 25, 2012
Related Searches:
Similar Products: