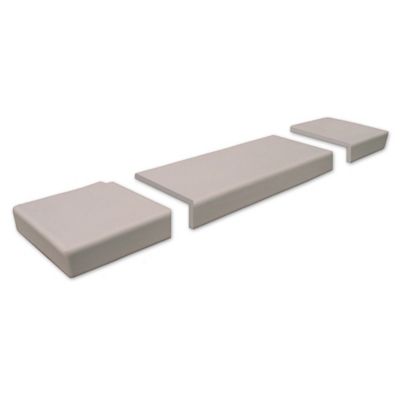 KidKusion® Soft Seat Hearth Pad™
It covers 90" across the front of the hearth and 14" on each side, and attaches securely.
It includes two corner caps and a 62" long center seat.
SKU # 15039892
KidKusion® Soft Seat Hearth Pad™
1
1
Does the Job But Could Be Easier
I have an 8' fireplace mantle, so the average 60" covers did not do the job. This is the only one I could find that fit. That being said, this takes some work to install. It's not too hard, but you will need an exacto knife and a measuring tape. You have to cut it down to size. It does what it is supposed to do, which is to protect my little one from bumping her head on the very unforgiving marble. The price is steep for sure but what isn't when it comes to kids. Also, I was never able to get the center panel to lay flush against the mantle even though I used the two-sided tape as directed.
September 18, 2013
Related Searches:
Similar Products: