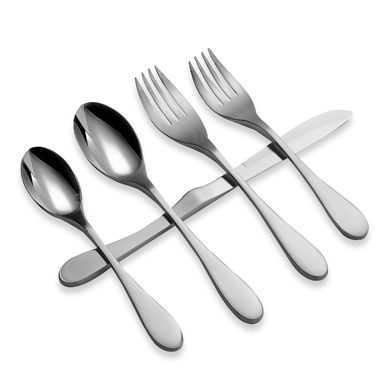 Knork® Matte 20-Piece Flatware Set
The Knork incorporates critical modifications to the ages-old fork design that enables a user to both cut and spear food with the one utensil and without a sharp knife edge.
With simply pressing down on the finger platform and using a rocking motion, your food is cut and ready to eat.
With smooth contoured handles and a beautiful matte finish, this flatware will be a stylish addition to your table.
Stainless steel flatware is dishwasher safe.
Set includes four each of the place Knork, salad Knork, place knife, soup spoon and teaspoon.
SKU # 15889322
Related Searches
Similar Products