"L-Shaped Corner Shower Curtain Rod" Is Not Available for Sale Online.
We have provided the content below as informational. Please view additional items Customers also viewed.
Related Searches:
Similar Products: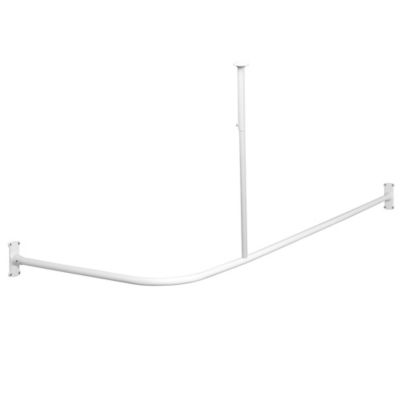 NeverRust™ L-Shaped Corner Shower Rod
Specifically made for partially enclosed tubs, the L-Shaped Corner Shower Rod from NeverRust has been designed to fit shower corners. This rod includes a vertical bar for additional support.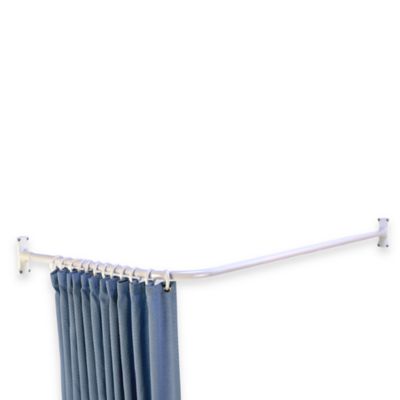 L-Shaped Corner Shower Rod
Customers Also Viewed
$14.99

$50 Bonus Gift card with $300 Calphalon Purchase

(27 Reviews)

$14.99 - $34.99
(3 Reviews)
Frequently Bought With
The white powder-coated finish of this Corner Shower Curtain Rod is both chip- and rust-resistant
Curves 90 degrees and attaches to the wall at both ends
Includes hardware and mounting brackets
Imported
SKU # 10133831
L-Shaped Corner Shower Rod
4
5
#1 shower curtain
I was very wary of the way this shower curtain was shaped. I thought it should have some sort of support bar in the curved area but to my amazement it turned out to be very stable and looks fantastic. For anyone who needs a specialty curtain rod this is the one. Its great.
August 1, 2013
Mixed feelings
I found this to be difficult to install ( had to have my dad & brother install and cut the rod to fit). I have had this product for 1 year and a half, and the brackets holding it to the wall broke completely. It appears the rod is unable to hold the weight of 2 shower curtains which is necessary for my partially enclosed bathtub. And, like the other review states, there is no ceiling supports for it either. Not a good product if you have a partially enclosed tub or want to have a fancy shower curtain.
March 13, 2012
hard to find shape
I used to have an aluminum L shaped shower rod, it was a piece of junk, flimsy and falling from the weight of the curtain....This one however, is much, much better. Sturdier than I hoped for even! The curtain slides easily and now I can enjoy my shower as it was meant to be!
September 7, 2011
L-Shaped Shower Rod
There was no ceiling support with this rod, and it comes in one color. It won't hold my curtain and I can't return it since I painted it
August 31, 2011