LCD Digital Alcohol Breath Checker
Explore it:
Quick response and resume feature with audible alert if over the limit.
Auto power off feature.
Includes low battery and error indicators.
1 year warranty.
Imported.
SKU # 18519984
Similar Products: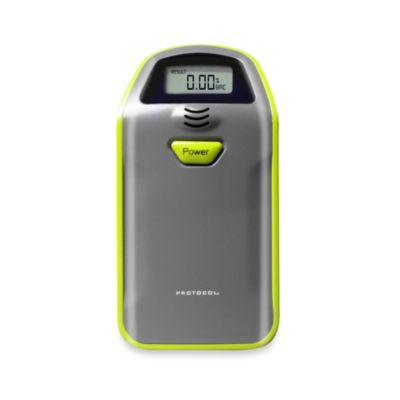 Protocol® Smart Check LCD Digital Alcohol Breath Checker
Price:
$14.99
RRP:
$19.99
Categories:
This portable, simple to operate digital alcohol breath checker measures your blood alcohol level in seconds to provide an exact, 3-digit digital BAC readout. Comes complete with a durable nylon carrying cord.
Also check out:
$12.99

Free Standard Shipping

(5 Reviews)

$9.99

$4.99

Clearance!

(7 Reviews)

$11.19

$7.99

Clearance!

(2 Reviews)

$24.99

$14.99

Clearance!

(2 Reviews)

$9.99

$4.99

Clearance!

Exclusively Ours

(1 Review)

$19.99

$9.99

Clearance!

(1 Review)

$39.99 - $49.99

Exclusively Ours

(12 Reviews)
$149.99 - $289.99
(1 Review)

$10.99

Free Standard Shipping

(5 Reviews)