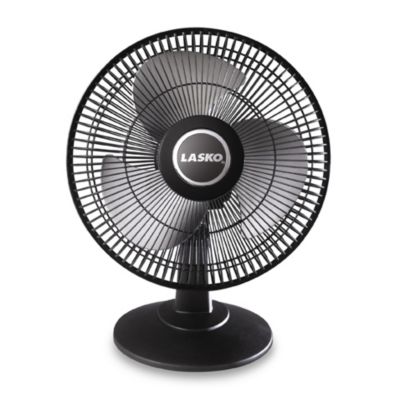 Lasko® 12-Inch Table Fan
Measures 18" H.
One-year warranty.
UL listed.
Model #2018.
SKU # 17105892
Lasko® 12-Inch Table Fan
8
10
Lasko 12 inch Table Fan
I would not recommend fan. Volumn is similar to a desktop fan, low. Not the good quality of my previous Lasko fans. I'll wait til later in the season and purchase a better quality Lasko fan.
October 22, 2014
Nice fan at a awesome price!
Very quiet fan for a nice price. Even had a 20% off which made it even nicer. It moves the air around good too. This was the only one left or would go purchase another one.
August 10, 2014
Hummmm.... Hummmmm...
I liked this fan for the first couple days and thought that it was a little louder than I'd wanted, but the price was right. A few days later it has gotten very loud. It's not steady though, there's an undulating/wave pattern to the noise. It is SO distracting. I may try to return it.
May 21, 2014
This fan ROCKS!!!
I purchased this fan for my son. The price was good and since I had a 20% coupon, the price was even better. Ok, so I put it together, which was super easy, plugged it in and turned it on. I was so amazed on how much air it moved on the lowest dial. It's really quiet and brings a nice decor into any room. I went back the same day a bought another one for myself.
August 17, 2012
Excellent buy.
This easy to assemble table fan is very quiet, even at high speed, and moves a lot of air, even at low speed. I liked the first one I bought so much that I bought a second one.
July 18, 2012
Great fan
Fan is very quiet, easy to put together, very good price. This fan really moves the air around. Will soon buy another.
April 29, 2012
Good value for the small price
I bought one for my office and went back the next day to buy another. I did not think that the small size would provide a lot of air movement, but, it did. It works so good my co-workers try to use it. I have to keep a close eye on them both till winter.
August 12, 2011
NOT QUIET
This fan is ABSOLUTELY not quiet! I am going to return it. You can actually hear it from another room. If you want to sleep.....this is NOT the fan for you.
July 25, 2011
Related Searches:
Similar Products: