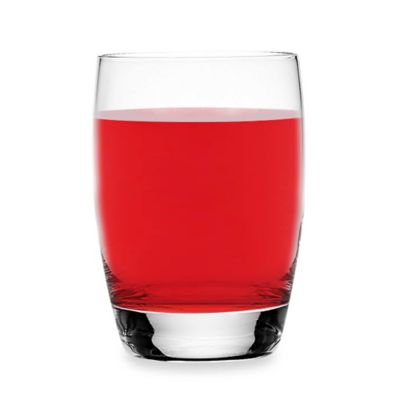 Luigi Bormioli Michelangelo 9-Ounce Juice Glasses (Set of 4)
Dishwasher safe.
Imported.
SKU # 11873430
Luigi Bormioli Michelangelo 9-Ounce Juice Glasses (Set of 4)
5
6
PRETTY, BUT CHEAP
If you need some juice glasses for ONE special occasion, then by all means purchase these: they are quite attractive. If you're looking for something that will last, however, keep looking! I agree with what another customer said: that very soon after you begin using these glasses, they will start to crack at the top. I would not purchase these glasses again.
June 2, 2013
Love these glasses!
Had been searching for simple yet sturdy juice glasses for quite some time and finally found the perfect ones at BB&B! LOVE these glasses--great quality and elegant as well, but also the perfect size for an "everyday glass" for a 9 and 6 year old, too! A little pricey for 4 glasses, in my opinion, but still, I couldn't be happier with this purchase! I highly recommend!!
June 24, 2012
DO NOT WASTE YOUR MONEY!!
I received two sets of these glasses as a wedding gift and I absolutely fell in love with them; until the rims on all of my glasses started to chip. Then several glasses cracked and broke in the dishwasher. I followed all care instructions and the glassware has always been handled very carefully. I am very disappointed to find that the cheap glassware that I've had in the past is of higher quality than this set and I advise anyone who is thinking about buying anything from this glassware line to look else ware.
December 28, 2011
Nice Glasses.
If you're looking for a versatile juice glass--something that goes with pretty much anything, and is a pleasing blend of "pretty" and "sturdy"--these glasses are for you. I am happy with them.
November 24, 2011
Great Juice Glass!
Cute juice glass that is just the perfect size! My husband and I use them everyday and they are such a breeze to clean in the dishwasher!
August 12, 2011
Related Searches:
Similar Products: