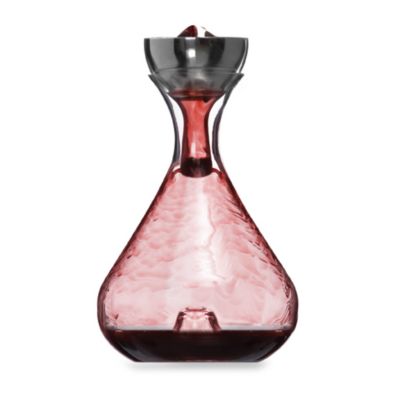 Metrokane Rabbit Super-Aerating Decanter System
The glass wine-spray funnel separates wine into micro-particles to achieve "super aeration", while the super-fine sediment screen filters out sediment as fine as a millimeter.
Red wine is broken down into tiny droplets that spray down the sides of the decanter which instantly pick up oxygen and enhances both flavor and aroma.
Hand wash.
SKU # 16790087
Related Searches