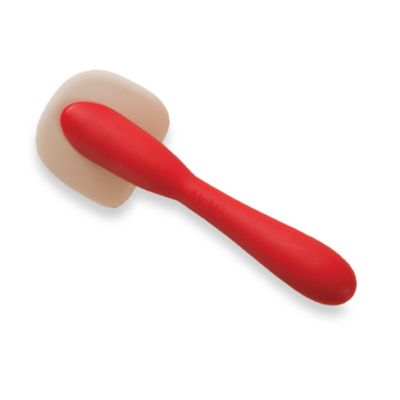 MoMA Pan Scraper
Pan scraper has an ergonomic shaped handle that makes it comfortable and easy to grip, and a 360-degree rotational blade that can be easily disassembled for cleaning.
The nylon blade scrapes effectively, and will not harm nonstick pans.
The blade and ergonomic handle rotate in an infinite number of positions and the multi-curved edge adapts to the shape of any pan.
Made of nylon and stainless steel.
An extra, replaceable nylon blade is included.
Measures 2 1/2" W x 6 1/2" L.
Dishwasher safe.
SKU # 16170720
Best Scraper ever!
This is by far the best scraper I've ever used, wished it was in stock in stores!
August 19, 2014
Use it and love it
I bought it in the MOMA store and like it so much that I went back and got as gifts several more for my women-colleagues, friend and spare one for myself. It's great for cleaning of non-stick skillets, the best that I eve had. And I tried several types. Design makes it easy to use and it clean very well.
March 4, 2012
Related Searches:
Also check out:
$24.99 - $29.99
(54 Reviews)

$14.99

$50 Bonus Gift card with $300 Calphalon Purchase

(22 Reviews)

$14.99 - $19.99
(7 Reviews)
$10.99 - $18.99

Beyond Value

(37 Reviews)