Moen® Refresh™ 3-Way Combination Showerhead
Includes diverter and 60" hose
Kink-free, metal hose is flexible and easy-to-use-in the shower
Limited lifetime warranty
Model # 21005
Showerhead flow rate is 2.5 gpm (9.5 L/Min.) at 45 psi
SKU # 16766003
Moen® Refresh™ 3-Way Combination Showerhead
61
64
Arm keeps falling down
Worked well until a year later when the arm would no longer stay up, it continually falls down.
September 9, 2014
Make it rain
My mom has one that I used when visiting her and I loved it. I had to put one on my registry, It works great, we needed teflon tape to put it on our shower head, but some are different than others.
September 2, 2014
Awesome shower head!
I created an account just to pay it forward with this review. I needed a double shower head because it was annoying showering with the lady switching between one shower head. This took me 5 minutes to install. We loved it! The ONLY thing to be aware is that the handheld shower head has less pressure than the fixed one. We showered at the same time without spending money to remodel. I recommend this product!
September 2, 2014
Leaks in 3 different places!
So, I read the other reviews about this product and decided I would go ahead and order this online. Just got this shower head delivered to me in the mail about 30 minutes ago. I was super excited and rushed upstairs to install it. I have installed many shower heads on my own. It says not to over tighten it when installing. Well, I didn't and it was leaking. So, I tightened it some more and it started leaking even more!! I'm so upset. I really wanted to try this out tonight and I keep messing around with it. Oh and it say's you can't use thread/plumber tape on the product. So, I will be returning this product to the store. Such a wasted of my time. It's cheaply made as well. I cannot believe I spent this much money on a product that I think is valued less than $10 of cheap plastic.
August 12, 2014
Awesome rain shower
My husband loves this item. Like a summer shower..cool and relaxing,
August 11, 2014
Nice
Love this shower head, heads... Only complaint is that the larger head does not come down further, it's kind of stays straight, with a slight angle downwards. Other than that I love the shower head. My husband had no trouble putting it in and so far no leaks at all like some people have had. It's been about a week and I'm happy....
July 28, 2014
Great, but installation a bit tricky
Love taking showers with this shower head. I love the dual modes (wish the flow would be a bit stronger, but what ya gonna do?). The installation, I'm sure to a person experienced with it would probably be nice and easy, but to someone not experience installing a shower head - was a bit difficult.
June 30, 2014
Still great after 3 full years of daily use!!!
We installed this almost three years ago in a part-time/semi-temporary residence; it was easy to install, the water pressure is excellent and there have been no leaks. (And the 60" metal hose is a definite bonus!-no awkward twisting and it reaches the full shower area for proper cleaning/rinsing of the shower.) Yes, it is plastic but you get what you pay for. With the BBB coupon it's less than $50! One can't really expect anything more at that price!
June 22, 2014
Related Searches:
Similar Products: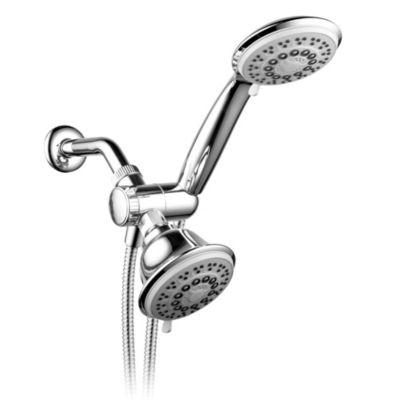 Rain Spa® Combination Chrome Showerhead with Bonus Handheld Bracket
Price:
$29.99
Categories:
College > Wash > Shower Curtains & Accessories
Turn your shower into a spa with this 3-Way Combination Shower Head. It features an easy-to-install overhead bracket and a bonus bracket for customizable hand held positioning so you can enjoy water flow patterns from pulsating massage to hydrating mist.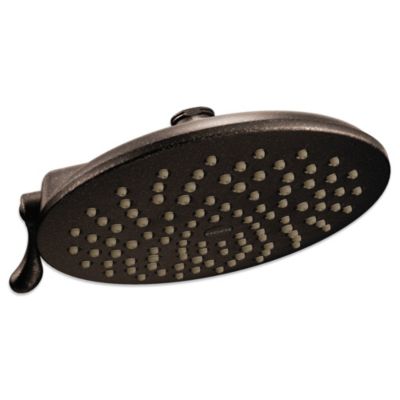 HM Wallace Moen Velocity Two-Function Rainshower Showerhead
Price:
$297.99
Brand:
HM Wallace
Categories:
Bed & Bath > Bath Hardware > Shower Heads
Be refreshed and have the perfect shower every time with this Two-Function Shower head. This innovative showerhead channels water with three times more spray power than most rainshowers. Two-function offers concentratred rinse and full spray.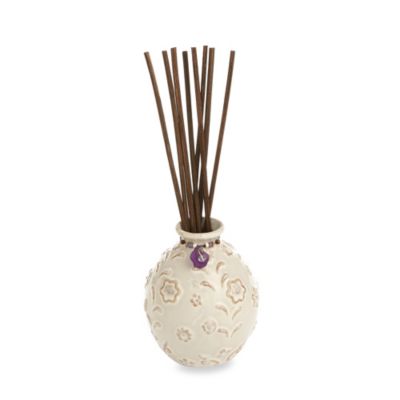 San Miguel Allure Fiore Reed Diffuser
Price:
$12.99
Brand:
San Miguel
Categories:
College > Relax > Diffusers & Fragrance
This Fiore Reed Diffuser features a captivating aroma that combines Orange Flower, Gardenia, Soft Plum, Sweet Blackberry, and a hint of White Musk. This reed diffuser is the perfect way to keep any room refreshed with a pleasant fragrance.
Also check out:
$10.99

Free Standard Shipping

(153 Reviews)