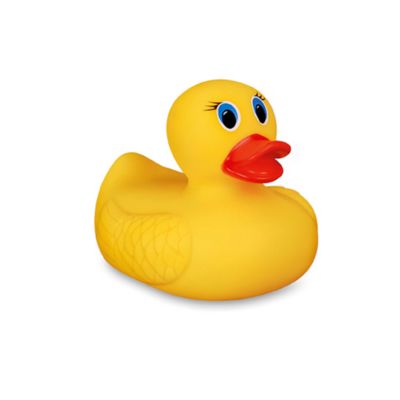 Munchkin® White Hot® Safety Bath Ducky
Ideal size for small hands to grasp
Watertight seal prevents mildew
SKU # 13589682
Munchkin® White Hot® Safety Bath Ducky
3
3
Rubber Ducky I love you...
This was purchased as a toy for my little grandson, who is a fan of Bert and Ernie. Needless to say he wanted a rubber ducky for bath time. This little duck also has a heat sensor to let you know if the water is too warm for your little one, that was a little bonus. He loves it so I do too.
July 21, 2014
so helpful!
I love this product because of how well it is able to tell the temperature of baby's bath water. It makes a great bath toy, but is also practical and useful at the same time!
February 5, 2014
What a joke
This doesn't work. The bottom never changed according to water temperature. Just an overpriced rubber ducky.
July 4, 2013
Related Searches:
Similar Products: