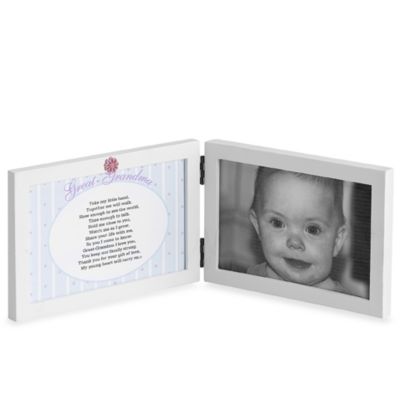 My Great-Grandma Photo Frame
Slow enough to see the world, Time enough to talk.
Hold me close to you, Watch me as I grow.
Share your life with me, So you I come to know.
Great-Grandma I love you, You keep our family strong.
Thank you for your gift of love, My young heart will carry on.
®Teri Harrison.
SKU # 15892234
Related Searches