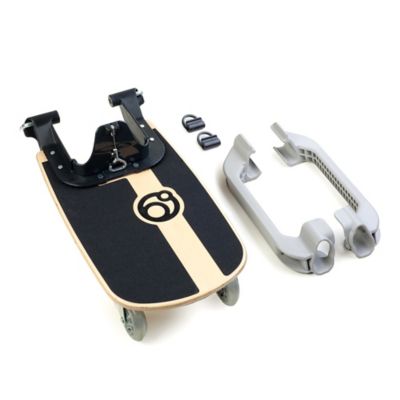 Orbit Baby™ Sidekick™ Stroller Board For Stroller G2
To accommodate 3 kids, attach two Sidekicks to one stroller.
Easily attaches and detaches from your stroller.
For children from age 2 to 50 lbs.
For use with the G2 Stroller.
In natural wood and black, measures 17.5'' L x 9'' W x 4'' H.
Limited warranty.
SKU # 17823833
Related Searches