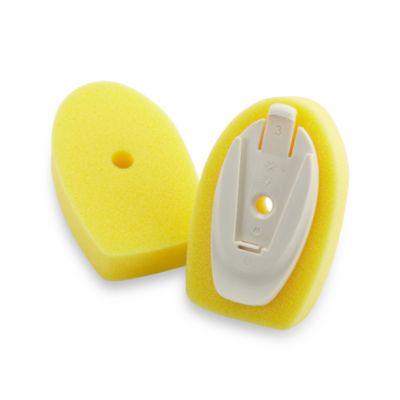 OXO Good Grips® Soap Squirting Dish Sponge Refill (Set of 2)
OXO Good Grips® Soap Squirting Dish Sponge Refill (Set of 2)
7
8
Great product
Love these sponges , wish they were in stock- often can't get them plus the stemware and glass refills
August 18, 2014
Great product
Love these sponges and refills- wish that they were stocked in store more regularly . I also use the stemware wand refills, which are often not stocked in store.
August 11, 2014
Replacement Sponge
Great product. Some stores do not seem to have any in stock, but others do. If you can not find at one location, try another as there are a few different stores in my area.
August 1, 2014
Sponge head comes off after a week of use
They are not very strong at all, and come apart way too quickly.
May 31, 2014
Great sponge and does the job!
I had a difficult time choosing between the sponge or the scrub sponge but I'm glad I chose this one because I didn't want my dishes ruined by the rough scrub. (we live in an apartment so we was all of our dishes) I like to switch out my sponges every 3-4 weeks and this lasted me that long. Good purchase and will buy again.
November 24, 2013
When no scrubbing necessary
I Love my wand cleaner and these refill sponges are excelent. They are easy to replace.
May 23, 2013
OXO sponge refill
I have used many differnt sponges and the OXO are the best I have used, We have a family of 6 and lots of dishes in the sink....Love that you get 2 refills
October 20, 2011
Related Searches:
Similar Products: