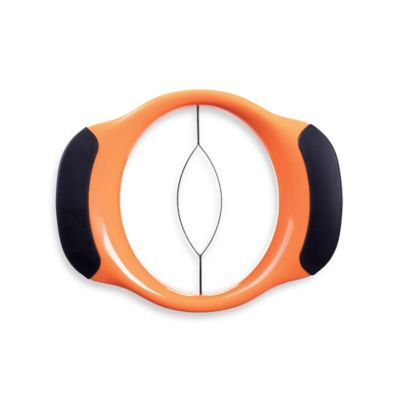 OXO Good Grips® Mango Splitter
Splitter features the OXO soft and comfortable non-slip, soft grip handle
Dishwasher safe
SKU # 13786143
OXO Good Grips® Mango Splitter
5
6
Mango Splitter
I love this little gadget -- it works like magic!!! Everyone should have one of these!!!
October 2, 2013
Oxo Mango Splitter lives up to expectations!
Works great, top rack dishwasher clean, yeah! Just wished it also peeled the mango!
July 17, 2013
Great to have!
I love eating mangoes and getting around the core is such a pain. This mango splitter makes it quick work! You do have to push a bit harder, as other reviews suggest.
January 22, 2013
My husband loves mangoes but hates dealing with the core, so he LOVES this gadget! We would definitely recommend this!
October 2, 2012
Works very well!
You just have to push down a little hard but it makes cutting a Mango so easy!
November 16, 2011
Related Searches:
Similar Products:
Also check out:
$11.99

Free Standard Shipping