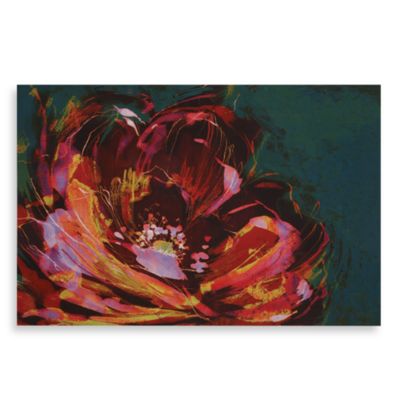 Peony Wall Art
NOT EXCITED
I order this print thinking that the colors were darker. Background is green and does not have wire to hang. Will have to take it to get adjusted for hanging at an extra cost. Will not return due to size
July 15, 2014
perfect
This wall art is as pretty in person as it appears online. I wasn't sure it would be as vibrant or that the colors would be the ones I was looking for. But the colors were true to the online picture and match all the colors in my room. I will definitely check with this webpage when I need wall art in the future.
August 31, 2012
Beautiful
You will not regret buying this piece of art! The only downfall was that it had no wall hooks. You have to make your own.
May 16, 2012
Amazing Colors!
If you love colorful art this piece of art is great!
January 3, 2012
Gorgeous!!!
I love teal and red, but have been having a hard time find any art that brings both beautiful shades to one room. This is it!!! The background is a deep blue green, and you can see all the colors that make the flower: reds, pinks, yellow, white. .. it is a stunning piece, and SO BIG (also quite lightweight). This artworks makes my living room- I've only had it up a week and still have gotten a compliment for every day. For the price, I really couldn't want anything else- it was a perfect birthday present to myself. ; ) (The back is just the wooden frame- there are no hooks or holes to hang this- you will need to add a hanging device of some variety. No biggie, but don't be disappointed in having to delay hanging it.)
December 31, 2010
Related Searches:
Similar Products: