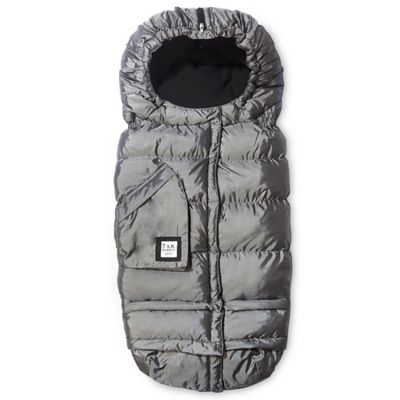 7 A.M.® Enfant Evolution™ Stroller Blanket in Metallic Grey
As your child grows, the Evolution™ stroller blanket extends at the bottom, fitting both infants and pre-schoolers.
An attached hood features two ergonomic pulls to adjust the hood opening and wide Velcro[R] and zipper full-frontal enclosures provide double the protection from the cold and windy weather.
The nylon Teflon[R] coated shell protects from any rain or snow, while its anti-pilling polyester micro-fleece lining keeps your child snug and cozy inside.
The polyester fill is as warm, light and fluffy so that your child is always warm, no matter where you're headed as a family.
Adaptable to all strollers and car seats with five-point harness back openings and non-slip back panel.
One size fits up to age four.
Bottom extensions included.
Measures 43" L x 19" W x 2 1/2" H.
SKU # 16325937
Related Searches
Similar Products