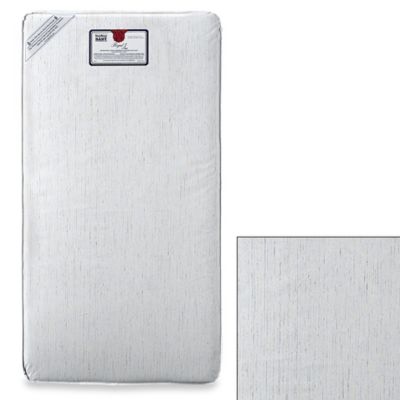 Regal I Crib Mattress by Colgate
A firm, flat non-allergenic foam covered with a natural cotton batting top layer add even more comfort and support on each side of the mattress.
The extra high quality natural coir fiber insulator pad is made from coconut shell husks, which prevents 'coil feel' over time.
The strong triple layer and reinforced and wetproof cover clean up easily with a damp cloth and mild soap.
Brass vents ensure mattress freshness.
Fits all standard cribs and toddler beds.
Meets all federal and state safety standards including federal flammability standards 16CFR-1633, and 16CFR-1632.
Measures 52" L x 27 3/4" W x 6" D.
Made in the USA.
SKU # 15039353
Related Searches