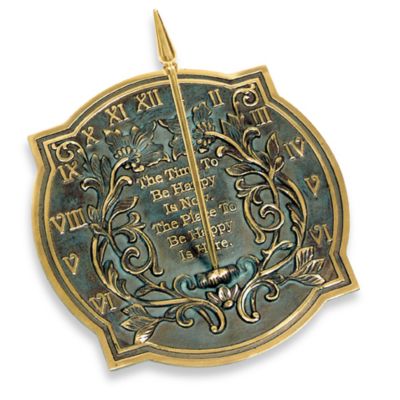 Rome Industries® Happiness Sundial in Brass
Explore it:
Words are enveloped by a floral vine design giving this sundial a traditional look.
The bold yet simple gnomon is a tasteful complement to the dial face.
Constructed of solid brass with a verdigris highlight finish.
Designed for use with all Rome sundial pedestal bases (sold separately).
Measures 10" diameter.
SKU # 18155966
Related Searches:
Similar Products:
Also check out:
$149.99

$74.99

Clearance!

(1 Review)

$19.99

Special Purchases while supplies last

(2 Reviews)

$24.99 Each

Free Standard Shipping

(1 Review)

$49.99 Each

$24.99 Each

Clearance!