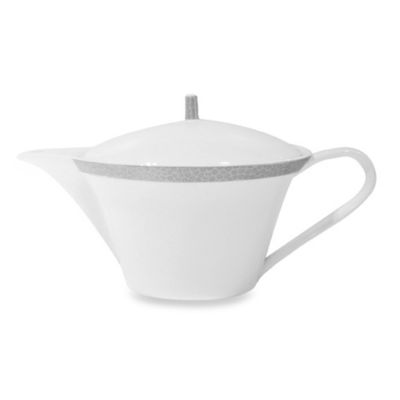 Mikasa® Sasaki® Cayman 32-Ounce Coffee Pot
Microwave and dishwasher safe.
32-ounce capacity.
SKU # 17562550
Related Searches:
Similar Products:
Mikasa® Cameo Platinum 44-Ounce Coffee Pot
Price:
$99.99
Brand:
Mikasa
The elegant platinum trim easily sets a luxurious stage for your dining pleasure. Cameo Platinum accents the beauty of pure white, this simple and elegant fine china pattern will be ready for any occasion.
Also check out:
$3.99

$2.99

Clearance!

Beyond Value

Exclusively Ours

(2 Reviews)

$11.99

$4.99

Clearance!

(1 Review)

$1.99

$0.99

Clearance!

(2 Reviews)

$129.99 - $179.99




$64.99 - $89.99

Clearance!

(1 Review)

$9.99

$4.99

Clearance!

(3 Reviews)

$9.99

$4.99

Clearance!

(9 Reviews)
$6.99

$4.99

Clearance!

(12 Reviews)

$9.99

Beyond Value

Exclusively Ours

(9 Reviews)

$6.99

$3.99

Clearance!

Exclusively Ours

(2 Reviews)

$14.99

$9.99

Clearance!

(1 Review)

$14.99

$9.99

Clearance!

(23 Reviews)

$14.99 Each

$9.99 Each

Clearance!

(3 Reviews)

$5.99

$4.19

Clearance!

(12 Reviews)

$16.99

Exclusively Ours

(1 Review)

$10.99

$6.99

Clearance!

(10 Reviews)

$19.99

$9.99

Clearance!

(10 Reviews)

$5.99

$2.99

Clearance!

(3 Reviews)