School Zone Publishing Company® Colors, Shapes & More Flash Cards
Get your little one ready for school while you share the joy of learning basic shapes, colors and numbers.
Use these double-sided cards at home or on the go to help your child build confidence while learning essential skills.
Cards with crayons introduce the basic colors.
Cards with groups of objects teach counting from one to ten.
Other skills include learning direction words, go-together pictures (dog and bone), rhyming words (cake and snake), and basic geometric shapes (square, circle).
These sturdy cards are printed on durable glossy card stock with bold block lettering and brilliantly colored illustrations.
SKU # 15155043
Related Searches:
Similar Products: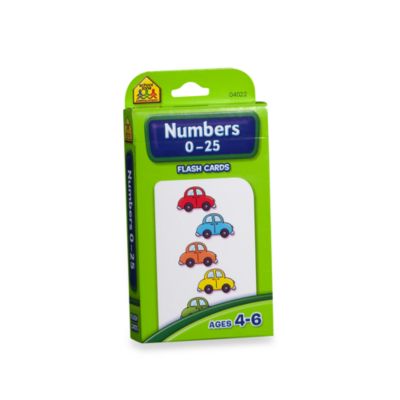 School Zone Publishing Company® Numbers 0-25 Flash Cards
Introduce little ones to numbers early, to help create a life-long relationship with math. Prepare your preschooler now for future math endeavors with these Numbers 0-25 flash cards.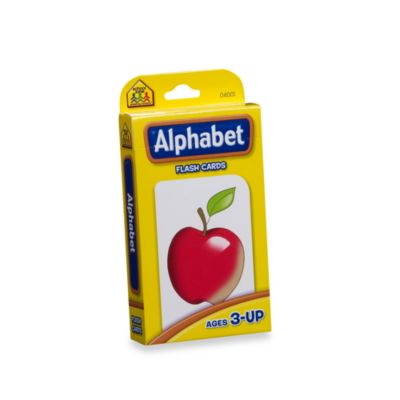 School Zone Publishing Company® Alphabet Flash Cards
The joy of learning is even more exciting with flash cards. Alphabet flash cards help build important skills such as memory, listening, and movement.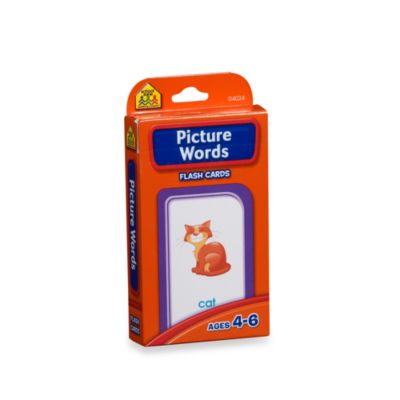 School Zone Publishing Company® Picture Words Flash Cards
One picture. One word. One meaning. These simple to use cards are an ideal way to introduce your little one to the exciting world of reading.