ScoopFree® Original Self-Cleaning Litter Box
Tray has a plastic lining to create a barrier to help protect against leakage and also comes pre-filled with Premium Blue™ crystal litter.
Premium Blue absorbs liquids and dehydrates solids to provide unbeatable odor control.
The rake automatically sweeps waste into a covered compartment 20 minutes after your cat uses the litter box, and the sensor automatically re-sets the 20 minute rake timer if your cat re-enters the box.
Not for use with kittens younger than six months of age.
Includes ScoopFree® litter tray and one UL-rated 120V/60Hz adapter with 10-foot power cord.
One-year limited warranty.
Measures 27 5/8" L x 19" W x 6 1/2" H.
Model # SX3.
SKU # 18019027
Related Searches:
Similar Products: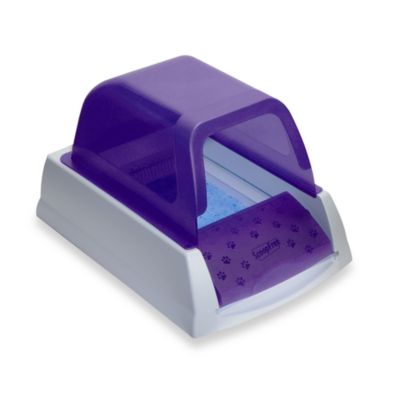 ScoopFree® Ultra Self-Cleaning Litter Box
Price:
$179.99
Brand:
ScoopFree
Self-cleaning litter box has a privacy hood that not only provides privacy for your cat, but also keeps the litter contained.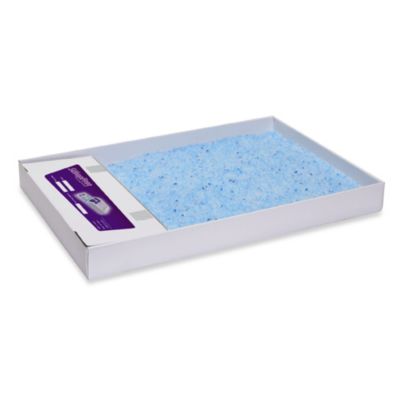 ScoopFree® Slide Quick-Clean Litter Box
Price:
$14.99
Brand:
ScoopFree
Litter tray is made especially for the ScoopFree® litter boxes and proven safe for all cats. It includes Premium Blue™ crystal litter that absorbs moisture immediately and dehydrates solids for superior odor control.