Super Deluxe Swiveler Folding Multi-Use Cart
The height adjustable, ergonomically designed handle with comfort grip relieves stress on your hands and wrists.
The heavy-duty spoked wheels have rubber tires, and the entire cart folds for easy storage.
Great for shopping, gardening, laundry, the beach, and countless other uses.
Weighs 15 1/2 lbs.
Measures 18 1/2" W x 15 1/2" D x 23 1/2" H.
SKU # 14821600
Super Deluxe Swiveler Folding Multi-Use Cart
37
40
This product is very handy.
Folds flat to fit in your vehicle. Holds a lot of small items. We use it when moving into vacation places where we do our own cooking and have to bring in food and other supplies in addition to luggage.
November 4, 2014
Piece of JUNK
not all the parts were shipped. Missing an axel and springs etc. to put wheels on. Shipped back and waiting for credit on my credit card. Not very rugged or sturdy and ONLY carries 60 pounds of weight. A BIG disappointment. Couldn't even put it together to see if wanted to keep or not. I was so disappointed and discouraged that I shipped it back and did NOT re-order.
November 3, 2014
Very sturdy and folds up well. Got it for my mom-in-law as she moved to a retirement apartment complex and will be toting laundry to a building laundry center and toting groceries from her car space. It may be a bit too big for her needs, but the sturdiness of it was important. The sales girl from Bed, Bath and Beyond in Sioux Falls had to order for me and she made it so pleasant and easy... and with an ever-present smile!
October 29, 2014
Mannufacturing Packaging Error
Very disappointed not all the parts to put the cart together were in the box. Also the description did not have the weight capacity or true color of item listed. Main complaint was that the axel and other parts are missing from the shipping carton we received.
October 24, 2014
Great to haul scrapbook supplies
I just bought my second cart and they are great for hauling supplies to scrapbook crops. I really load them up with heavy totes filled with punches and paper. They are the perfect size to fit Artbin boxes that hold 12 x 12 papers and supplies. I can fit several boxes and still have room to slip something thinner into the bottom half. Then I can load more on top of the boxes. I had a similar cart from another company and it was a bit smaller so it didn't fit my supplies as well as this cart does.
October 21, 2014
Perfect size
Cart is perfect size for porting laundry and groceries around the apartment grounds. Easy to handle and folds to take up small space. Perfect for me.
October 21, 2014
Quite satisfied with the prompt shipment and condition. Easy to assemble. I only wish that it were not as wide as it is.
October 10, 2014
laundry and multi-purpose cart
i call it my laundry cart as i use it mainly to take my laundry to the laundromat close by. It is a big help as i was carrying a laundry basket which wasn't very comfortable
September 8, 2014
Related Searches:
Similar Products: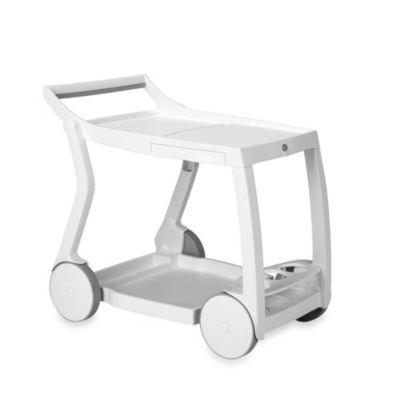 Nardi Galileo Folding Beverage Cart
Price:
$169.99
Brand:
Nardi
Categories:
Seasonal > Outdoor Dining & Entertaining > Coolers & Carts
The Galileo Folding Beverage Cart from Nardi is a durable place to serve and carry your snacks and beverages in an interesting, fun way. It's foldable for when it isn't in use and has wheels so it can be mobile easily.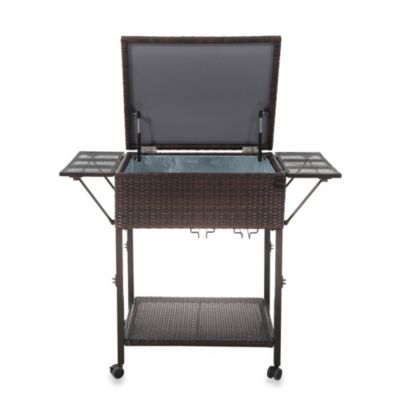 Wicker Cooler Cart
Price:
$229.99
Categories:
Seasonal > Outdoor Dining & Entertaining > Coolers & Carts
This high-quality Cooler Cart features a durable steel frame, galvanized steel chest and dual locking casters.
Drive Medical Winnie Wagon Cart in Red
Price:
$32.99
Brand:
Drive Medical
Colors:
black, red
Categories:
Seasonal > Outdoor Dining & Entertaining > Coolers & Carts
These sturdy but lightweight all-purpose carts from Drive Medical make it easy to convey groceries, laundry and personal items. Large rubber wheels provide smooth movement over most surfaces.