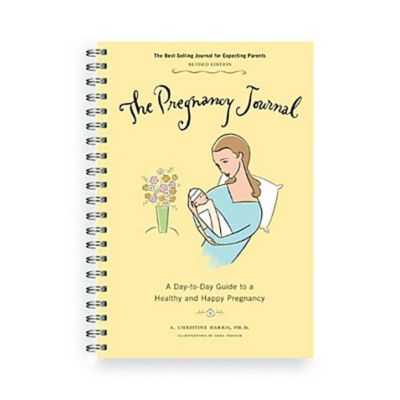 The Pregnancy Journal
Information includes nutrition tips, avoiding discomfort, child birth customs, trivia, quotations and more.
Makes an excellent gift.
176 pgs.
Spiral bound.
SKU # 18334780
The Pregnancy Journal
3
3
great gift idea
My daughter loved the journal and bought one for a friend who is also pregnant. That said everything!
July 18, 2012
Awsome Book and Sooo Informative!!
This is such a great book!! I love the fact that I have room to write my own remarks on whats happening day by day. It also give you a little insite on the historical and different childbirth experiences in hystory. I would definetly by this book and reccomend it to mommy's to be!!
November 12, 2011
Best Pregnancy book for this RN
Love this book! The best book for knowing what's going on day to day. Facts are very accurate and I loved all the details. Would reccomend for any pregnancy. I loved that you have room to journal and doccument what was going on. I can't wait to look back with my next pregnancy and "compare notes". Love the "First Year Journal" too. Great gifts for the new or experienced mom.
August 12, 2011
Related Searches:
Similar Products: