The Sharper Image® 10 x 25 Digital Camera Binoculars
When you're ready, the included software and USB cable let you transfer your photos to your PC.
Includes Photo Software CD, USB Cable, neckstrap, 2 AAA batteries for operation, a lens cloth, user manual and tripod mount.
Tripod not included.
Measures approximately 4 1/2" W x 5 1/2" L.
SKU # 16839558
The Sharper Image® 10 x 25 Digital Camera Binoculars
9
10
Not very good
As you look through them everything is blue. I don't see how you could use these at a concert as the add said. My grandchildren don't even like them. They seem to be made well but I guess I will have to try them outside in bright sunlight and see if that helps.
September 13, 2014
Not again
Some reviews say they are great. I'm not seeing it!! Maybe I would if I could get the pics off the camera. I tried for hours to get the drivers loaded so the camera would work on my computer. NOT GOING TO HAPPEN!! As far as I'm concerned these things are NO GOOD AT ALL!!
February 9, 2014
Wow!
What a great value. I love these binocs / cam! THANK YOU!!
September 16, 2013
Excellent product
We liked our first pair so much we bought a second so we'd each have one. The magnification is great and the pictures come out beautiful. We had no problem focusing. Saw things crystal clear and the photos we took came out exactly as we expected them to. Don't know what everybody else's problems came from. We love ours. I'm able to take photos of wildlife (my passion) like I've never been able to before. Getting lots of beautiful close-up shots of them.
January 19, 2013
The Sharper Image® 10 x 25 Digital Camera Binocula
I can't get them to focus when you look through them you see double. I thought it was the pair I bought so I took them back & exchanged them & the same thing. I do not recommend them at all. My kids binoculars work better!
September 27, 2012
Lame!
When you look through the binoculars and see something you'd like a photo of, it's amazing the pic that is captured is actually slightly above the view that you see through the lense. How dumb is that. The pics are grainy and blurry and just look like awful surveillance photo rejects from Cheaters. Every pic of a bird was missed. Then the software really sucks. The battery runs down quickly and you can't take that many photos. Stupid. I regret buying this.
February 25, 2012
Loser
Could not get it to focus good. Was more like a kids toy. One part wouldn't turn. I am taking back.
December 28, 2011
sharper image 10x25
it's great for snapshots of wildlife in the backyard.
December 1, 2010
Related Searches:
Similar Products: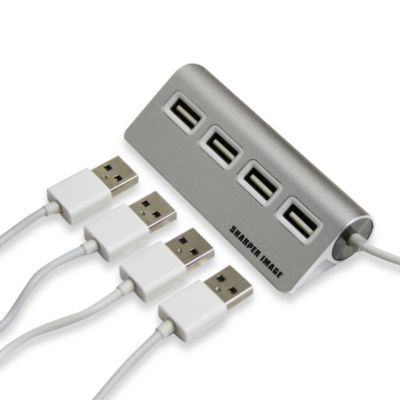 Sharpers Image® Travel USB 4-Port Hub
Price:
$19.99
Brand:
Sharper Image
Categories:
More > Luggage > Travel Accessories
This convenient 4-Port USB hub turns a single USB port into 4 simply by plugging it in. Great for travel and perfect for charging and syncing a smartphone, hard drive, digital camera, mouse/keyboard or any other USB compatible device.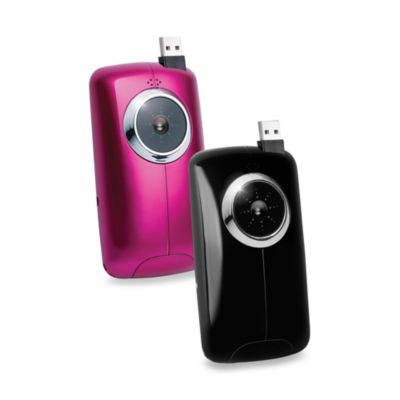 Sharper Image® TSI U-Video Digital Video Camera and Player
Price:
$14.99
Brand:
Sharper Image
Colors:
black, pink
Categories:
More > Audio & Electronics > Home & Office Electronics
This digital video camera and player features easy-to-use intuitive controls. It allows you to load movies onto your computer via the USB port and captures 640 x 480 resolution.
Also check out:
$19.99

$9.99

Clearance!

(1 Review)

$5.99

$5.59

Clearance!

(8 Reviews)

$5.99

$2.99

Clearance!

(3 Reviews)

$7.99

$3.99

Clearance!

(3 Reviews)

$14.99

$9.99

Clearance!

(3 Reviews)

$11.19

$7.99

Clearance!

(2 Reviews)

$29.99 Each

$14.99 Each

Clearance!

Price reflects $10 instant rebate

(5 Reviews)

$24.99

$14.99

Clearance!

(2 Reviews)

$5.99

$4.19

Clearance!

(12 Reviews)

$6.99

$4.99

Clearance!

(12 Reviews)

$14.99

$9.99

Clearance!

(22 Reviews)

$14.99

$9.99

Clearance!

(11 Reviews)

$4.99

$2.49

Clearance!

(2 Reviews)
$9.99

$4.99

Clearance!

(9 Reviews)

$10.99

$5.49

Clearance!

(5 Reviews)

$6.99

$4.89

Clearance!

(1 Review)

$19.99

$14.99

Clearance!

(4 Reviews)

$14.99 Each

$9.99 Each

Clearance!

(2 Reviews)

$14.99 Each

$9.99 Each

Clearance!

(3 Reviews)

$19.99

$9.99

Clearance!

(4 Reviews)

$7.99

$5.59

Clearance!

(8 Reviews)

$4.99

$2.99

Clearance!

(3 Reviews)
$12.99 - $14.99

Exclusively Ours