V. Reader Cartridge in CARS 2
Join Mater and Lightning McQueen in this V.Reader e-book based on the Cars 2 movie.
The gang embarks on a world-wide racing adventure to see who is the fastest car in the world!
Along the way, Mater becomes entangled in a case of international espionage with super-agent Finn McMissile.
Find out if Mater can make it as a super spy as your child learns core reading skills.
Imported.
SKU # 18469219
Related Searches:
Similar Products: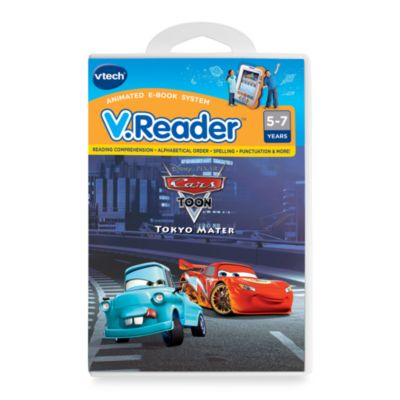 V. Reader Cartridge in Disney® Pixar CARS
Price:
$17.99
Brand:
V-Tech
Full color, animated story cartridge for use with the V.Reader. Features the character voices of Mater and Lightning McQueen.