Wingdigger™ Compost Aerator Tool
Each time you add fresh material to your green culture compost bin, simply push the Wingdigger™ straight down into the bacteria rich compost and pull it straight out.
This action, with no bending or twisting, will deposit the material from the wings onto the fresh material.
Repeat this action in several places around the top of the contents to spread the bacteria and keep the pile loose for air circulation.
Made using galvanized steel with a convenient angled handle grip.
Measures 5" L x 1" W x 34" H.
1 year warranty.
Imported.
SKU # 18663350
Related Searches:
Similar Products: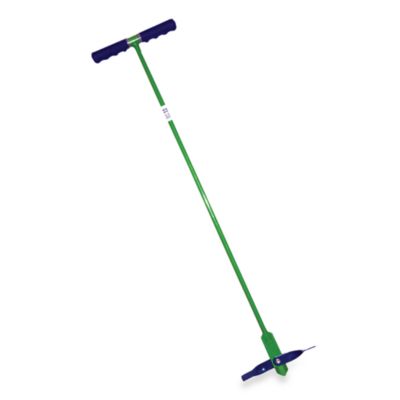 Exaco Trading Co. ECO Spyro Metal Composting Tool
Price:
$19.99
Brand:
Exaco Trading
The Spyro is the most efficient tool you can use to properly aerate and turn a pile of compost in a square or round vertical compost bin. Simply push it down into the compost pile and lift it straight up.