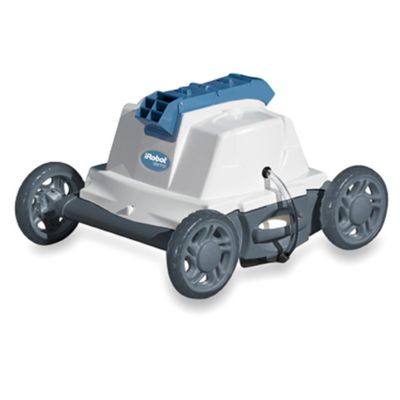 iRobot® Verro™ 300 Pool Cleaning Robot
Explore it:
A powerful hydro-jet system power washes pool surfaces, deep cleaning pores, cracks, and seams.
Its powerful vacuum and self-contained filtration system pick up and trap leaves, hair, sand, dust, algae and debris as small as 2 microns, reducing the run time of your pool's primary filtration system.
It circulates pool water, improving distribution of chemicals and temperature, and pumps 5,000 gallons of water an hour.
Just drop it in and let it go to work.
Designed for all pool surfaces including gunite.
Includes a 51-foot cable with swivel cord detangler, and two removable, cleanable and reusable filter bags.
For use in pools measuring up to 20' x 50'.
UL listed.
One year warranty.
SKU # 15865881
Related Searches:
Similar Products:
Also check out:
$10.99

Free Standard Shipping

$10.99

Free Standard Shipping

(142 Reviews)

$69.99

Great Value

(18 Reviews)

$10.99

Free Standard Shipping

(1 Review)
$11.99

Free Standard Shipping

(3 Reviews)

$10.99

Free Standard Shipping

(11 Reviews)