Best-Ever Big Sister Book by Karen Katz
Hardcover book has 14 pages.
For children 2 - 5 years old.
SKU # 15088460
Best-Ever Big Sister Book by Karen Katz
1
1
For Older sisters age 4 or more
I bought this book for my 16 month old to prepare her for her new little sister that will be arriving in a few months, and the book is more for older siblings that are potty trained, and know how to dress themselves, etc. Still a good book, but for the older sisters.
June 22, 2011
Related Searches:
Similar Products: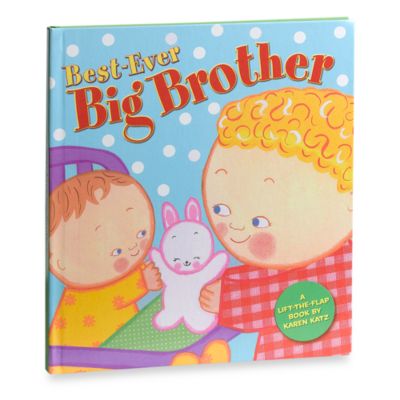 Best-Ever Big Brother Book by Karen Katz
Price:
$5.99
Brand:
Karen Katz
In this lift-the-flap book, Karen Katz's illustrations show older siblings the things they can do that baby can't do yet. Great for the little one that may feel left out when the new baby arrives.