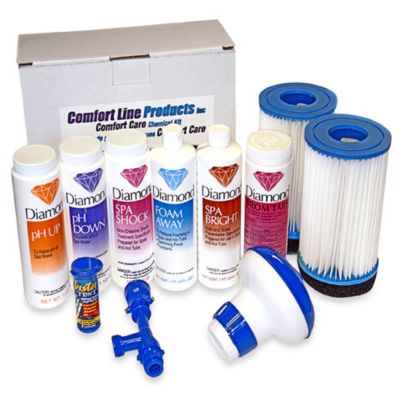 Spa Combo Care Kit
Kit contains: replacement filters 2-pack, drain and fill kit, chemical kit which includes: 16 oz. bottle Spa Bright, 16 oz. bottle of Foam Away, 1.5 lb. bottle of ph Down, 1 lb. bottle of ph UP, 14 oz. bottle of Bromine tablets, 1 lb. bottle of Spa Shock, bottle of test strips and a Bromine floating dispenser.
SKU # 18910802
Related Searches:
Similar Products: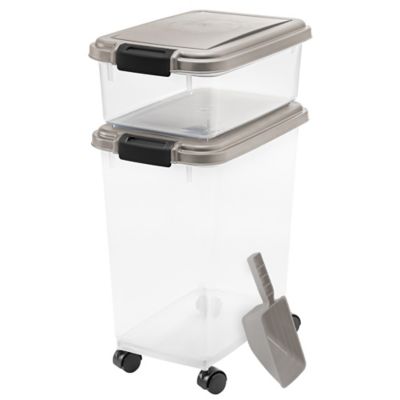 IRIS USA 3-Piece Airtight Pet Food Container Combo
Price:
$22.99
Brand:
Iris USA
Colors:
blue, charcoal, green, navy, pink, purple, red
Categories:
The most organized way for feeding your pet. The IRIS USA airtight pet food container combo kit includes a 25 lb. airtight container, 10 lb. airtight treat/travel container, and a 2 cup food scoop. The airtight seal keeps food fresh and pests out.
Also check out:
$10.99

Free Standard Shipping

(109 Reviews)

$29.00

Free Standard Shipping

(1 Review)

$14.99 - $18.99




$9.99 - $12.99

(3 Reviews)
$14.99 - $18.99
(21 Reviews)

$14.99 - $18.99
(2 Reviews)

$14.99 - $18.99
(4 Reviews)

$14.99 - $18.99




$9.99 - $12.99

(6 Reviews)

$14.99 - $18.99
(5 Reviews)

$14.99 - $18.99
(1 Review)