Marpac The Original Sound Conditioner™
It's perfect to use to sleep better all night long at home, to mask private conversation in the doctor's office, or to improve concentration in noisy locales.
Volume and tone can be adjusted to suit you and your surroundings.
UL listed.
SKU # 18862026
Marpac The Original Sound Conditioner™
27
31
Really aids sleep!
I don't sleep well so I didn't put a lot of credence in the other reviews claiming that this little machine really helps.....but it does!!! Thank you for this quality product. It has made a difference.
November 10, 2014
Great white noise machine
I had to buy a second for my twins room. Loud enough but not to loud and can transport it when need to. A few different settings and great product I've had my first one over three years now and son still has it in his room.
September 12, 2014
I love this thing!
For the past 8 years, I have driven a charter tour bus, carrying clients to vacation destinations across the Southeast. As part of the job, I often have to sleep during daylight hours in preparation for nightime driving, and as everyone knows, hotels during daylight hours are not the quietest places in the world. Up until now, I have carried a box-fan everywhere with me to drown out the noises, summer or winter. I can't believe the sound that comes out of this little device! Plus, it fits well inside my suitcase, so no more bulky box-fan to lug around. I wish I had this years ago.
September 9, 2014
Amazing
I absolutely love my sound conditioner. It helps me sleep at night and when I go away for the night or go on vacation I always bring it with me and it makes me feel more at home. I also love that it's not a recorded white noise that just repeats itself.
August 21, 2014
Just what I was looking for!!!
This is great!! Loud and covers up others snoring and just great for white noise to sleep by. I love the small size its so easy to pack in suit case when traveling. I'm VERY satisfied with this product.
August 18, 2014
Great soothing sound
Maybe I'm old school but the "newer" computerized sleep machines have a repeating sound glitch that keeps me awake. The smooth soothing sound of this machine blocks all outside noises and creates a great sleep environment.
August 11, 2014
Slice of Silence Heaven
I purchased one of these about a year ago, and I can't believe I lived in the city for nearly a decade without one. They help drown out all the little "bumps in the night" that can wake you up. I used to sleep with the air conditioner fan on overnight, but now this little sound machine does the trick (and has reduced my electric bills considerably). Just bought a second one.
August 11, 2014
Great!
I really like the Dohm because it sounds like the air conditioner versus the white noise. I place it by my side of the bed on high and can barely hear my husband ask me a question from the other side of the bed. Its great and I have finally slept through my husbands snoring!
August 8, 2014
Related Searches:
Similar Products: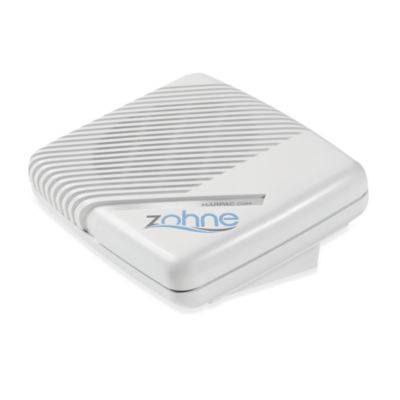 Marpac The Zohne™ Personal Portable Sound Conditioner
Price:
$54.99
Brand:
Marpac The Original Sound Conditioner
Categories:
More > Beauty & Spa > Sound Spas & Sleep Machines
Escape from life's noisy distractions. The Zohne™ is your personal, portable sound conditioner that helps you sleep deeper, relax easier, concentrate better, and stress less.