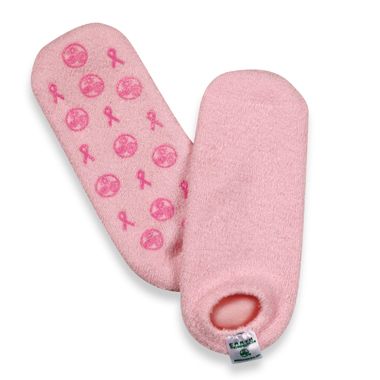 Soft-Soles™ Gel Booties
Can be used alone or with your favorite foot cream.
Booties are made with a light terry and have a non-skid surface.
Hand wash.
One size fits most.
SKU # 13194629
Soft-Soles™ Gel Booties
2
3
Soothing Booties
Wonderfully soft and soothing ... I wear them to bed at night and find I have fewer calluses. Feet feel soft and refreshed
January 5, 2012
AMAZING!
I have had severe, cracked heels for the past 5 years. They had large cracks in the back and were painful to walk on at times. My entire foot was extremely dry. My husband bought me these for a gift and seriously after 2 nights of wearing them, I did not recognize my feet! They were soft to touch and felt very silky. I will continue to wear these every night at bed time! I love them and highly recommend them for those of you with dry feet!!!
January 6, 2011
Related Searches: