Mini Flip Grill Basket
Made with thermo plastic with high heat resistant finger grip handle.
Measures 19 1/2" x 5 1/3" x 3".
Imported.
SKU # 18670755
Mini Flip Grill Basket
1
1
The Packaging Lies
The basket works as well as any other grill basket, except it's not 100% grill safe. The packaging clearly states this basket has a "high heat resistant ultra soft handle." The only warnings on the product are that the basket can be extremetly hot (which is to be expected from anything you place on your grill) and to wash the product by hand only. I used the basket for the first time last night and the "high heat resistant" handle MELTED! The smell of melted rubber on my grilled veggies was not very appetizing. In short, this grill basket is not recommended for grill use. Get one with a wooden or metal handle.
July 11, 2012
Related Searches:
Similar Products: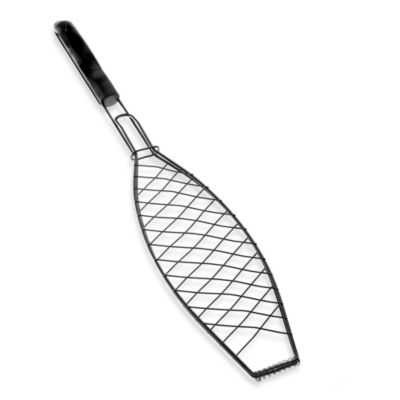 Mr. Bar-B-Q Non-Stick Fish Grill Basket
Price:
$8.99
Categories:
Seasonal > Grills & Outdoor Cooking > Outdoor Cookware
Grill fish with ease with this durable, non-stick steel basket. Features a locking top cover for easy flip over grilling.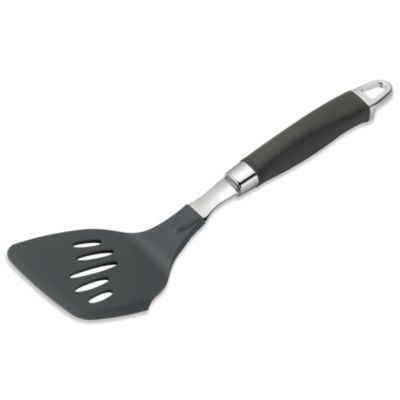 Anolon® Mini Slotted Turner
Whether cooking delicate fish, or grilling burgers to order, the Anolon® Mini Slotted Turner is perfect for flipping food in hard-to-reach corners. The utensil is dishwasher safe, and heat safe up to 350º F.
Also check out:
$7.99

Exclusively Ours

(1 Review)

$12.99

$50 Bonus Gift card with $300 Calphalon Purchase

(6 Reviews)

$4.99

Exclusively Ours

(14 Reviews)
Twin $49.99 - King $69.99
(3 Reviews)

$14.99 - $18.99
(1 Review)

Twin $79.99 - King $179.99
(29 Reviews)