Silk'n Flash & Go Replacement Cartridge
The Silk'n Flash & Go Cartridge is loaded with 1,000 pulses to safely and effectively disable hair growth on legs, arms, underarms, chin, and bikini line
Designed for use with the Silk'n Flash & Go Hair Removal System (sold separately)
Includes 1 Flash & Go cartridge
Each unit includes a Skin Sensor to detect individual skin tones, taking out the guess work during treatment
Safe and easy to to use with minimal discomfort
Designed for women
Unique, built-in sensor ensures that pulses will only be emitted on suitable skin tones
Medically proven and FDA approved
1-year manufacturer's warranty
Imported
SKU # 40125084
Silk'n Flash & Go Replacement Cartridge
4
5
Silk'n Flash Hair Remover
This review is actually on the machine rather than the replacement cartridge. The machine appears to be great and actually better than the No! No!. Very pleased that Bed Bath and Beyond carries several options of hair removal tools.
September 8, 2014
Amazing
This is awesome!! i wish they had this years ago it would have saved me a ton of money on razors not to mention; i would have had hair free summers.
June 23, 2014
long lasting disposable lamp
i definitely recommend it because its q long lasting disposable lamp. beside , this product really works for me
December 18, 2013
Very happy
These bulbs are expensive but I have had really good luck with them lasting for the expected amount of flashes and the hair is not growing back! I'm very happy
July 24, 2013
Related Searches:
Similar Products: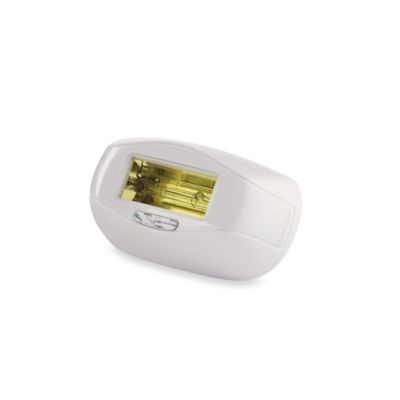 Silk'n Flash & Go Long Life Upgrade Kit Cartridge
Price:
$99.99
Brand:
Silk'n
For use with the Silk'n Flash & Go, the Luxx Lamp Cartridge contains 120,000 pulses so that you will always be swimsuit ready.